Happy {i}NDSD! STS designers have put together a little blog train for you using pieces of their collab, Spiced Autumn. They've made freebie clusters, cluster frames, borders, etc for you to grab. You can get Spiced Autumn for free if you participate in the
special DSD challenges at STS
. Why don't you go check it out? Here's the collab.
Don't forget that the
whole store is 40%
off Friday-Sunday. Make sure to pick up some goodies in
my store
! Here's the list of activities going on at STS.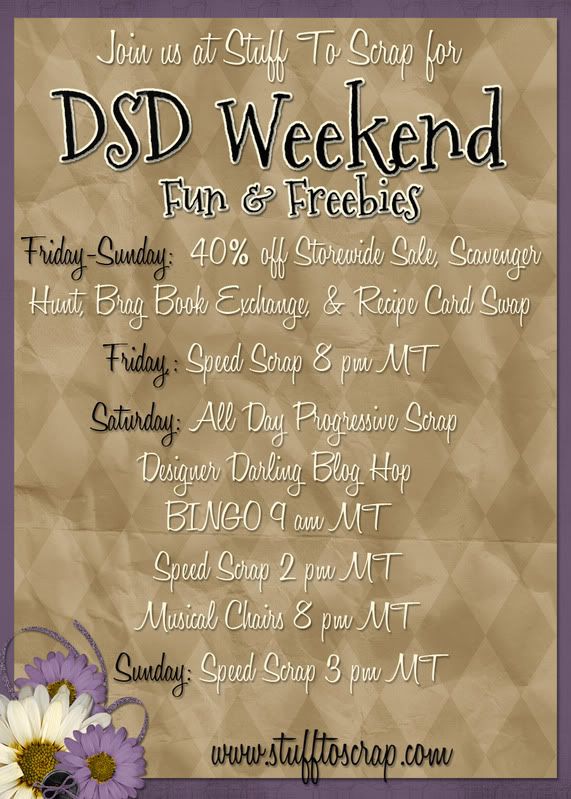 Now onto your freebie. I made a free template for you. Please leave love if you download. I'm reading all my comments and I do plan to give away a RAK to someone who consistently leaves comments!
You can download
HERE
. Here are the rest of your stops on the blog train. Enjoy!
Scraps by Andrea
SAHM Scrapper
Scraps N Pieces
CutieFruity
Digital Scrap Fun
Digi-designs by Nicole
Scrappin Serenity
Growing Pains Scrapped
Designs by Snowlady
This Little Missy
HD Creations
Queen Bee Scraps
The Scrappy Kat
Seal Scraps
Gettin Scrappy with Britt
MDK Scraps
3 Li'l Monsters Designs
Adriana's Cafe
B2N2 Scraps
JMC Designs
Shel Belle Scraps
Queen Wild Scraps
Meagan's Creations
Knittinjen