I want to show you again all the pieces I created for the September build a kits at Stuff to Scrap. I made a twins kit and a triplets kit. There really isn't much difference between them. And if you don't have multiples, you can still use this kit for baby pictures. There aren't too many elements that are specific to twins/triplets. Take a look.
I also made an alpha pack to go along with these kits.
I contacted Meagan's Creations to see if she would make some word art. She made 2 different packs-one for Double Joy and one for Triple Joy
That's a lot of packs! Take a look at what my creative team has done with this kit. You'll notice that most of my CT used these with only 1 baby! Plus they could use the word art with just one baby too! Here are layouts from Lauren and Brooke.
Here's a freebie for you made by my CT member, Lauren.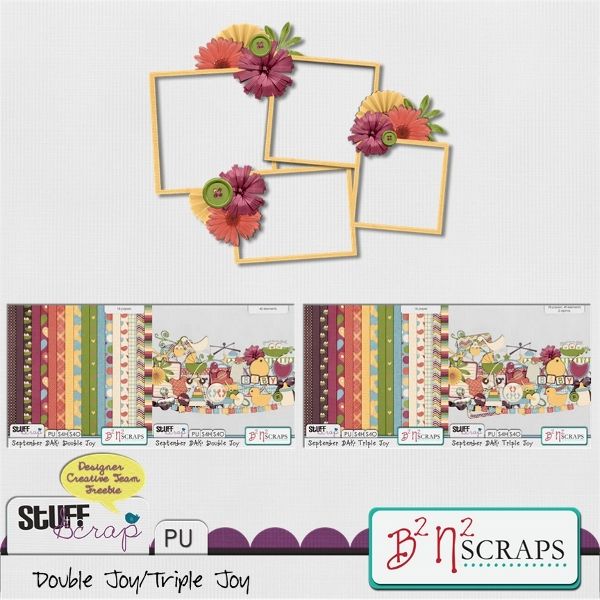 You can download
HERE
.